Air Cooled Diesel Generator Germany Brand Deutz F2L912D F3L912D F4L91D
MAIN SPECIFICATIONS OF GENERATOR SETS:
Deutz Air Cooled Diesel Generator Set

Model

Prime Power

Stanby Power

Engine

Alternator

KW/ KVA

KW/ KVA

Make

Model

Make

Model

LG8DA

8

10

14

11

Deutz(Air cooled )

F2L912D

LK Stamford

LK164B

LG10DA

10

13

14

14

Deutz(Air cooled )

F2L912D

LK Stamford

LK164C

LG12DA

12

15

14

17

Deutz(Air cooled )

F2L912D

LK Stamford

LK164D

LG15DA

15

19

24

21

Deutz(Air cooled )

F3L912D

LK Stamford

LK184E

LG20DA

20

25

24

28

Deutz(Air cooled )

F3L912D

LK Stamford

LK184F

LG24DA

24

30

32

33

Deutz(Air cooled )

F4L912D

LK Stamford

LK184G

LG30DA

30

38

34

41

Deutz(Air cooled )

F4L913D

LK Stamford

LK184H

LG40DA

40

50

48

55

Deutz(Air cooled )

F6L912D

LK Stamford

LK224D

LG32DA

32

40

41

44

Deutz(Air cooled )

F4L912TD

LK Stamford

LK224C

LG50DA

50

63

61

69

Deutz(Air cooled )

F6L912TD

LK Stamford

LK224E

LG75DA

80

100

88

110

Deutz(Air cooled )

BF6L913D

LK Stamford

LK274C

LG96DA

100

125

114

138

Deutz(Air cooled )

BF6L913CD

LK Stamford

LK274D

LG100DA

100

125

117

138

Deutz(Air cooled )

F8L413F

LK Stamford

LK274D

LG120DA

120

150

147

165

Deutz(Air cooled )

BF8L513

LK Stamford

LK274F

LG150DA

150

188

176

206

Deutz(Air cooled )

BF8L513C

LK Stamford

LK274G
The Generator sets are as per the specification :
A. The Generator sets
1- Brand new Deutz Air Cooled water cooled diesel engine
2- Brand new Original Stamford, LK Stamford, Leroy somer, Mecc Alte AC Alternators 0.8PF, IP23, H insulation class
3- Radiator with engine driven fan mounted on skid.
4- Set mounted Deepsea & Comap & Smartgen auto start control panel
5- MCCB mounted
6- Anti-vibration mountings
7- 12/24V DC Electric start system with maintaince free starting batteries
8- Industrial silencers with flexible connects and elbow
9- Genset will be with a base fuel tank for 8 hours running, with fuel gauge integrated in the base frame of generating set
10- Test report of generator, Set of drawings and O&M manuals
11- Standard tools kit
LONGKAI GENERATORS:
DEUTZ AIR COOLED Open Type Generator:
Silent Type Generator :
JAPAN DENYO TYPE DESIGN-1

EUROPEAN CURVE TYPE DESIGN-2
MODERN FACTORY AND EQUIPMENTS: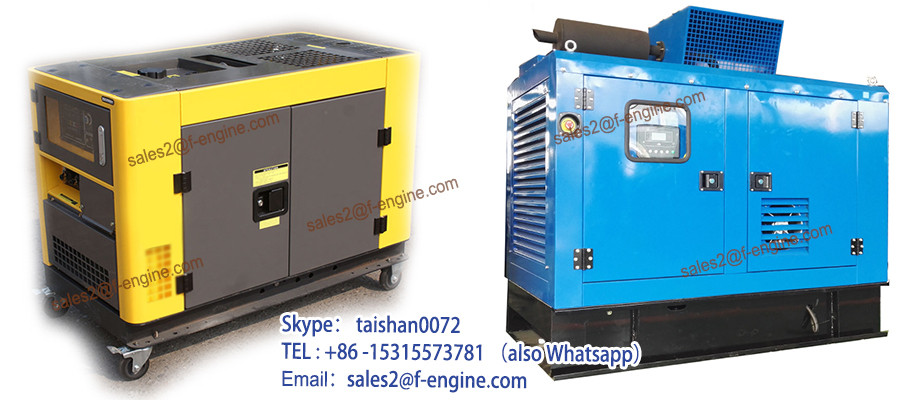 LONGKAI ALTERNATORS:

LONGKAI ATS:
LONGKAI TRAILERS :
SYNCHRONIZING SYSTEM PROJECTS: 4* 1000KW

CERTIFICATIONS:
STRATEGIC PARTNER OF WORLD-CLASS SUPPLIERS:
EXHIBITION:
Company Information :
FUAN LONGKAI POWER CO.,LTD become one of the professional players of generating set manufacturer in China. The factory of LONGKAI, occupying a total space of 10,000 M2, is located in Fuan City, Air Cooled Diesel Generator Germany Brand Deutz F2L912D F3L912D F4L91D. Now LONGKAI supplies generating sets ranging 9KVA—3,300KVA open type, soundproof type, trailer type, containerized type diesel generator sets, ATS Panel , Synchronizing Penel ,Also we suply Alternators . At present, there are 4 Assembly Lines in LONGKAI to enable us to produce 1000 sets for Industrial Gensets , Alternators, per month. In partnership with our dealer over 40 countries, we keep moving to expand our business all over the world.

Our products have a good performance in quality. There are mainly 2 reasons: One is we have very good relationship with Cummins, Doosan Daewoo, Deutz, Lovol,Isuzu, Weichai, Shanghai engines and that of Stamford, Leroy Somer, Marathon alternators,also our own made high quality stamford technology generators. The other is we pay special attention to our technology innovation and quality control. To ensure the quality of our products, CNC machines, pretreatment and powder coating facilities for steel frame and silent canopy have been put into use in our base. There are about 150 staffs in LONGKAI, among whom, there are about 10 professional technicians, still there are many skilled and experienced workers. We treat our staff as our most important resource, and continue to train and improve every staff, that is the reason why most of them have been working with LONGKAI since the very beginning of its establishment.
Standard Supply Scope:
LG Generator set included: Diesel Power Engine, Brushless Alternator, Radiator, self-starting control panel, circuit breaker panel, Vibration damping pads, Hi-strength base frame .
Accessories Included: industrial type silencer, flexible bellow, Elbow and Flanges, Starting Battery & battery charger, Battery switch with cables
Documents included: manual book, product qualified card of engine, alternator, controller, generator set.
Optional supply scope:
1.ATS 2. Synchronization System 3. External daily fuel tank 4. Silent Canopy 5. Trailer 6. Fuel Pump 7. Fuel and Water Separator 8. Lub Oil Heater 9. Coolant Heater 10. Fuel Drain Pump
Our Service :
Befor Service : According to the clients' requirement and actual situation, we will furnish the technology consultation and kinds of information.
After Service : Guarantee for one year or 1200 running hours (accord to whichever reach first) from installed date. During the guarantee period, we will provide the free easy-damaged spare-parts for problems caused by our quality of production or raw material, except the damageable spare parts of diesel engine caused by customer's incorrect man-made operation. After expiration, our company provides cost spare-parts maintenance for gensets .
WELCOME TO FUJIAN ,WEICOM TO LONGKAI POWER !

The air-cooled diesel generator can have optional wheels and hand kits, Electric start or manual starting.Small-sized diesel generator sets includes open type and silent type.Our Air Cooled Diesel Generator Germany Brand Deutz F2L912D F3L912D F4L91D adopt different diesel engines and brushless generators.Generally adopt 1-cylinder&4-stroke&air-cooled engine, low fuel consumption, high reliability;It is easy to maintain as adopting brushless A.C.Generator and CDI ignition system.
JHSBJDHV
air-cooled diesel generator are quick-starting, stable-running, little vibration, low noise, light weight, small volume, compact structure, suitable for areas on mining, factory, working on field, engaging in construction and army as movable power or electric power in ship, Air Cooled Diesel Generator Germany Brand Deutz F2L912D F3L912D F4L91D also suitable for areas on animal husbandry, fishery, forest, orchard, guesthouse and business as standby power.
JSHFDKJ