Used Worldwide 250kva Diesel Generator Price for Satisfying Different Voltage
GENSET MODEL

PRIME POWER

(KW/KVA)

STANDBY POWER

(KW/KVA)

ENGINE

CYLINDER

BORE X STROKE

(mm)

Fuel Consumption At 100% Load

(L/h)

ALTERNATOR

GF-C160

160/200

176/220

6CTA8.3-G2

6

114x135

45

SY-A274H

GF-C200

200/250

220/275

6LTAA8.9-G2

NT855-GA

6

114x145

140x152

53

SY-A274K

GF-C220

220/275

242/302.5

NTA855-G1A

6

140x152

61

SY-A314D

GF-C250

250/315

275/346.5

MTAA11-G3

6

125x147

61

SY-A214E
The engine in this genset becomes smaller and lighter with technical innovation, while at the same time they maintain the advantage such as strong power, environmental friendiness, good reliability and convenient maintenance. These engines can be equipped with imported or domestic electronic governors, and can be applied to 160KW to 250KW genset. The rated speed includes 1500r/min and 1800r/min. Therefore various demands from customers can be met.
Need more configurations and precise specifications? Please feel free to contact us!
Mindong sheng yuan electromechanical Co., Ltd (FOR SHORT "MINSUN" ) was founded in 2000, loacated in Fu'an , Used Worldwide 250kva Diesel Generator Price for Satisfying Different Voltage. Minsun is a hightech enterpries which integrateds the research, development, assembly , production, sales and service of diesel generator set and alternators. Our partners are all from world-famous and Chinese famous engine manufactuers such as UK engine, USA engine, DEUTZ, LOVOL, FAWDE, YANGDONG, SDEC etc. Meanwhile we also have the production line for brushless alternator and brush alternator, such as ST/STC SERIERS, MINSUN STAMFORD. We were providing comprehensive stable and timely solutions for elecricity power supplying systerm in allapplication fields (i.e. Railway, Mining, Petroleum, Petrifaction, Communication, Rental, Government, Military, Factories and Real Estate etc.). Till now, our products and solutions have been normally operated in more than 30 regions and countries all over the world.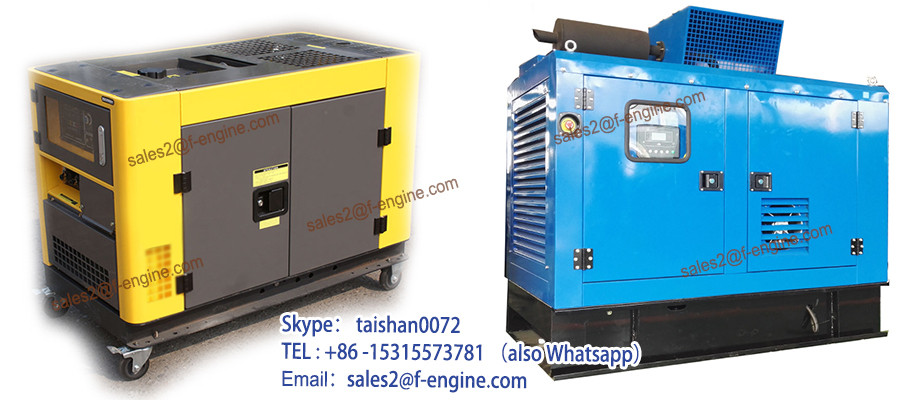 1) Good perfomance. Benefits from years of technical development and improvement to bring customers an innovative and future proof diesel engine that keeps pace with ever changing generator set requirements.
2) Quality Guaranteed by world-class brands, such as DEUTZ, USA Engine, UK Engine, Lovol and Stamford, etc.
3) Low fuel consumption.
4) Low noise that won't bother you during working hours.
5) Multiple functions for your DIY. AVR, ATS and controller are for your choice.
6) Easy installation and less maintenance.
7) OEM allowed.
8) Global year warranty.
9) Reasonable price in similar products.


The air-cooled diesel generator can have optional wheels and hand kits, Electric start or manual starting.Small-sized diesel generator sets includes open type and silent type.Our Used Worldwide 250kva Diesel Generator Price for Satisfying Different Voltage adopt different diesel engines and brushless generators.Generally adopt 1-cylinder&4-stroke&air-cooled engine, low fuel consumption, high reliability;It is easy to maintain as adopting brushless A.C.Generator and CDI ignition system.
JHSBJDHV
air-cooled diesel generator are quick-starting, stable-running, little vibration, low noise, light weight, small volume, compact structure, suitable for areas on mining, factory, working on field, engaging in construction and army as movable power or electric power in ship, Used Worldwide 250kva Diesel Generator Price for Satisfying Different Voltage also suitable for areas on animal husbandry, fishery, forest, orchard, guesthouse and business as standby power.
JSHFDKJ