Zhenbang 250kva quiet emergency power diesel generators in Vietnam for sale
Product Description
-Assembled by CMS,VOLVO,MTU,DEUTZ,YUCHAI,LICARDO,HARTZ,PERKINS diesel engine and MARATHON,ABB,STANFORD
-Radiator and fan with safety guard
-Automatic control panel and electricity output switch cabinet
-Float battery charger and solenoid switch as standard supply scope
-Built-in shock pad
-Strong and durable hi-strength base frame
-Optional voltage rank: 230V/400V, 220V/380V, 127V/220V, 240V/480V etc
1. Specification of generator set
set model ZB-500GF
Prime power 550KW/690KVA
Standby Power 785KW/980KVA
Rated Voltage 400/230
Rated frequency(HZ) 50
Rated Speed 1500rpm
Power Factor 0.8(lagging)
Dimensions(mm) (L×W×H) 3400X1300X1970
Net Weight(kg) 4200
2. Specification of diesel engine
Engine brand Powerd by famous brand
Engine model ZB-500GF
Engine standby power(kw/hp) 500/575
Number of Cylinders 6
Cycle 4-cycle
Aspiration Turbocharged and Air-air cooled
Fuel System Direct Injection,Cummins PT
Bore×Stroke (mm×mm) 140x152
Displacement (Liter) 18.9
Compression Ratio 17.8:1
Speed Governor Electronic Cooling System Forced Water Cooling Cycle
Total lubrication system capacity (L) 38.6
Oil system type Pressure Lubrication
Fuel Consumption at 100% Load (L/h) 48
3. Specification of alternator
Alternator brand MARATHON
Alternator model ZB-500GF
Number of Phase 3
Connecting Type 3 Phase and 4 Wires
Number of Bearing 1
Protection Grade IP23
Exciter Type Brushless ,Self-exciting, AVR automatic voltage regulating,100%
Copper winding wire Insulation Class H
Telephone InfZhenbang 250kva quiet emergency power diesel generators in Vietnam for salece Factor (TIF) ≤50
Genset model

Genset power

(KW/KVA)

Engine model

Cylinder

Displacement

(L)

Dimension

(mm)

Weight

(kg)

ZB-24GF

24/30

4B3.9-G2

4

3.9

1600*750*1200

700

ZB-30GF

30/37.5

4BT3.9-G2

4

3.9

1700*750*1200

720

ZB-50GF

50/62.5

4BTA3.9-G2

4

3.9

1800*750*1200

800

ZB-75GF

75/93.5

6BT5.9-G1/G2

6

5.9

2200*800*1300

1180

ZB-100GF

100/125

6BTA5.9-G2

6

5.9

2250*830*1300

1200

ZB-120GF

120/150

6BTAA5.9-G2

6

5.9

2250*830*1350

1300

ZB-150GF

150/187.5

6CTA8.3-G2A

6

8.3

2500*860*1400

1800

ZB-200GF

200/250

6LTAA8.9-G2

6

8.9

2600*900*1500

2300

ZB-240GF

240/300

NTA855-G1A

6

14

3100*1020*1750

2700
| | | | | | | |
| --- | --- | --- | --- | --- | --- | --- |
| ZB-280GF | 280/350 | NTA855-G1A | 6 | 14 | 3200*1020*1750 | 2800 |
| ZB-350GF | 350/437.5 | NTAA855-G7A | 6 | 14 | 3300*1450*1700 | 3000 |
| ZB-400GF | 400/500 | KTA19-G4 | 6 | 18.9 | 3400*1250*1970 | 3400 |
| ZB-450GF | 450/562.5 | KTAA19-G5 | 6 | 18.9 | 3400*1300*1970 | 3600 |
| ZB-500GF | 500/625 | KTAA19-G6A | 6 | 18.9 | 3600*1400*1970 | 4200 |
| ZB-600GF | 600/750 | KTA38-G2 | 12 | 37.8 | 4470*1700*220 | 7000 |
| ZB-720GF | 720/900 | KTA38-G2A | 12 | 37.8 | 4480*1800*2200 | 7400 |
| ZB-800GF | 800/1000 | KTA38-G2A | 12 | 37.8 | 4600*1800*2200 | 7600 |
| ZB-1000GF | 1000/1250 | KTA38-G9 | 12 | 37.8 | 4800*1800*230 | 8200 |
| ZB-1200GF | 1200/1500 | KTA50-G3 | 16 | 50.3 | 5150*2000*2300 | 8300 |
| | | | | | | |
| --- | --- | --- | --- | --- | --- | --- |
| ZB-1500GF | 1500/1875 | QSK60-G3 | 16 | 60 | 6175*2287*2537 | 14800 |
| ZB-1600GF | 1600/2000 | QSK60-G4 | 16 | 60 | 6175*2287*2537 | 15000 |
| ZB-1800GF | 1800/2250 | QSK60-G8 | 16 | 60 | 6175*2287*3116 | 17000 |
| ZB-2000GF | 2000/2500 | QSK78-G6 | 18 | 77.6 | 7158*2250*2535 | 2500 |
Engine brand
Company Information
Our Services
Trade Shows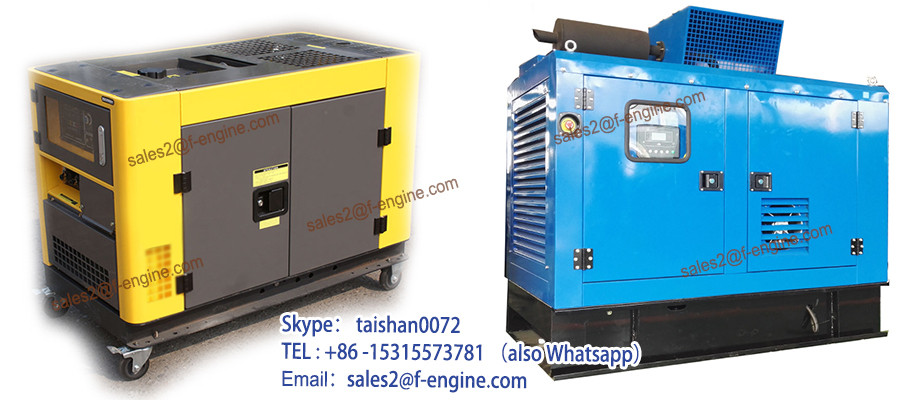 Certifications

FAQ
Q: Are you manufacturer?
A: Yes, we are manufacturer of generator set ranging from 5-2000KW with all kinds of rand engine for more than 10 years, We have our own factory, Located in Kunming city Yunnan Province.
Q: What is the MOQ?
A: The MOQ is 1 set. But more quanity you need, more discount we will offer.
Q: What is the delivery time?
A: The delivery time is about 20-25 days.
Q: What is the after-sales service policy?
A: All our generators are with 1 year or 1000hours warranty time. Durning the warranty period, we can offer you free parts to any quality probelms caused by product quality
Contact US
Yunnan Zhenbang Electromechanical Equipment CO., Ltd
Address: NO14-4, East zone of Dongju Building Material market, Changhong Road, Kunming, Yunnan, China
Mobile:86-15288159001 (whatsapp, wechat)
Tel:86-871-67352758
Fax:86-871-68048885
Web:www.chinazbpower.com
The air-cooled diesel generator can have optional wheels and hand kits, Electric start or manual starting.Small-sized diesel generator sets includes open type and silent type.Our Zhenbang 250kva quiet emergency power diesel generators in Vietnam for sale adopt different diesel engines and brushless generators.Generally adopt 1-cylinder&4-stroke&air-cooled engine, low fuel consumption, high reliability;It is easy to maintain as adopting brushless A.C.Generator and CDI ignition system.
JHSBJDHV
air-cooled diesel generator are quick-starting, stable-running, little vibration, low noise, light weight, small volume, compact structure, suitable for areas on mining, factory, working on field, engaging in construction and army as movable power or electric power in ship, Zhenbang 250kva quiet emergency power diesel generators in Vietnam for sale also suitable for areas on animal husbandry, fishery, forest, orchard, guesthouse and business as standby power.
JSHFDKJ