China supplier soundproof generator 50HZ 94kva Weichai silent diesel generator for sale
WEICHAI series diesel generating set

Power range 63KVA—1000KVA(50~800kW),50Hz/1500rpm
Powered by WEICHAI engine coupled with Marathon Alternator,Sunvim ,Stamford, China supplier soundproof generator 50HZ 94kva Weichai silent diesel generator for sale alternator are optional
Weichai engine is the first of the domestic power brand. Its high reliability, long service life, energy conservation and environmental protection, humanized safety design win the comprehensive respect from all customers
Genset Specification

Engine Specification

Alternator Specification

Unit appearance

Model

Rated Output

Fre/ Volt
Hz/V

Model

Cyl

Fuel
consumption (l/h)

Model

Dimension
L×W×H
(mm)

Weight
(kgs)

kW

KVA

Marathon

Sunvim

JGW15GF

15

18.8

500/400

WP2.1D18E2

4

4.22

GM-16-4

SV184

1420*700*1000

467

JGW20GF

20

25

500/400

WP2.5D22E2

4

5.31

GM-20-4

SV184

1600*760*1200

480

JGW30GF

30

28.8

500/400

WP3.9D33E2

4

8.15

GM-30-4

SV184

1665*760*1200

500

JGW40GF

40

50

500/400

WP4.6D44E2

4

10.87

MP-40-4

SV224

1665*700*1200

520

JGW50GF

50

63

500/400

WP4.3D61E2

4

15.07

MP-50-4

SV224

1665*700*1200

545

JGW50GF

50

63

500/400

WP4D58E20

4

19.42

MP-50-4

SV224

1665*700*1200

545

JGW75GF

75

94

500/400

WP4D86E20

4

22.78

MP-75-4

SV274

2650*1100*1720

1615

JGW100GF

100

125

500/400

WP6D115E20

6

29.04

MP-100-4

SV274

2650*1100*1720

1685

JGW120GF

120

150

500/400

WP6D138E20

6

32.45

MP-120-4

SV274

2650*1100*1720

1730

JGW150GF

150

188

500/400

WD10D173E20

6

38.88

MP-150-4

SV274

2835*1090*1937

1900

JGW180GF

180

225

500/400

WD10D207E20

6

43.17

MP-180-4

SV274

2835*1090*1689

2000

JGW200GF

200

250

500/400

WD10D230E20

6

56.99

MP-200-4

SV274

2835*1090*1742

2000

JGW250GF

250

313

500/400

WP12D288E20

6

67.62

MP-250-4

SV314

2980*1090*1742

2390

JGW300GF

300

375

500/400

WP12D337E20

6

75.24

MP-300-4

SV314

3040*1240*1749

2730

JGW320GF

320

400

500/400

WP12D345E20

6

82.41

MP-320-4

SV314

3920*1450*2008

6700

JGW350GF

350

438

500/400

6M26D403E20

6

92.45

MP-350-4A/S

SV354

3920*1450*2008

6800

JGW400GF

400

500

500/400

6M26D460E20

6

105.53

MP-400-4A/S

SV354

3300*1600*2300

4000

JGW600GF

600

750

500/400

12M26D690E20

12

158.29

MX-600-4

SV404

4350*1750*2350

5000

JGW700GF

700

875

500/400

12M26D805E20

12

184.68

MX-700-4

SV404

4350*1750*2350

5100

JGW800GF

800

1000

500/400

12M26D920E20

12

211.06

MX-800-4

SV404

4500*1750*2350

5200
Optional Accessories
1. ATS(Automatic Transfer Switch);
Which can start the diesel generator when the main power is off; when the main power comes back, it will shut down generator.
2. MCCB (Molded case circuit breaker);
It can protect the loading machine and the diesel generator.
3. Battery charger(float charger);
When the generator hasn't been used for long time, the batteries will be no power, in that way, you can't start the generator. But the battery charger can charge the batteries from main power.
4. Extra daily fuel tank;
It will be requested while the base fuel tank capacity is not enough for daily fuel consumption.
5. Paralleling system;
This system can make several generators work together and automatically distrubute the load according to set.
6. Remote Control Panel:
Which can control the generator by computer, if use a RS484 or RS232 digital cable to connect the generator to the computer
7. Water Separate(additional cooling system);
If the ambient temperature is too high, it will be harmful to the diesel generator. Fan and water cooling is not enough for radiate. The water separate system is much better for cooling, and the life of generator will be much China supplier soundproof generator 50HZ 94kva Weichai silent diesel generator for sale.
Note:
Controller: Deepsea, ComAp, Fortrust or Harsen for optional

Alternator: Stamford, Leroy Somer, Marathon or Chinese top quality alternato for optional

Generator set type: open-type, soundproof type or mobile type for optional

We can design the diesel generator set as clients' requirement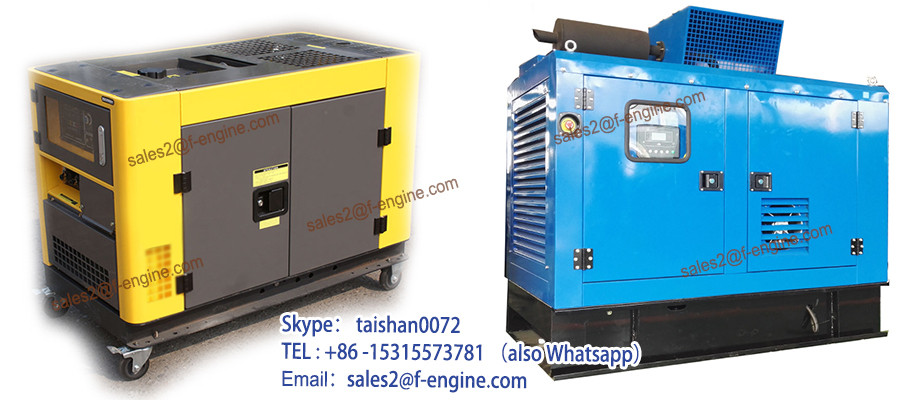 Warranty:
Our diesel generator set product have 1 year or 1500 hours quality warranty. during this period, if any quality problem happens, (any non-operational problems will be in our warranty, we need photos to indicate the detailed failure parts). we will prepare the repair parts within 24 hours, and deliver within 24 hours. On the other hand, our install instruction will be prepared to guide your repair.
The air-cooled diesel generator can have optional wheels and hand kits, Electric start or manual starting.Small-sized diesel generator sets includes open type and silent type.Our China supplier soundproof generator 50HZ 94kva Weichai silent diesel generator for sale adopt different diesel engines and brushless generators.Generally adopt 1-cylinder&4-stroke&air-cooled engine, low fuel consumption, high reliability;It is easy to maintain as adopting brushless A.C.Generator and CDI ignition system.
JHSBJDHV
air-cooled diesel generator are quick-starting, stable-running, little vibration, low noise, light weight, small volume, compact structure, suitable for areas on mining, factory, working on field, engaging in construction and army as movable power or electric power in ship, China supplier soundproof generator 50HZ 94kva Weichai silent diesel generator for sale also suitable for areas on animal husbandry, fishery, forest, orchard, guesthouse and business as standby power.
JSHFDKJ